Eustis Cable provides turn-key solutions for underground facilities and can handle your toughest projects in your worst environments. We have a proven track record for thinking outside the box and providing unique solutions for unique problems. OSHA-10 and Confined Space certified, our workers are professional in action and image, improving your company image and reducing your exposure to OSHA citations! We bridge the gap that other contractors come up short on; seamless integration of UG and aerial or premise applications.
Key Underground Points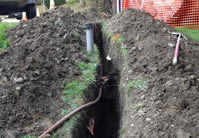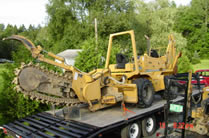 OSHA 10 and Confined Space certified
Experienced in Cell Tower site work
Fully Equipped for all conditions
We offer a full array of services, including: Facility locating, Repair & Restoration, Plowing, Trenching, Boring, Path Verification, Site Work, Conduit and Manhole work.